Israel bans travel US
Israel bans travel to U.S., Canada amid Omicron fears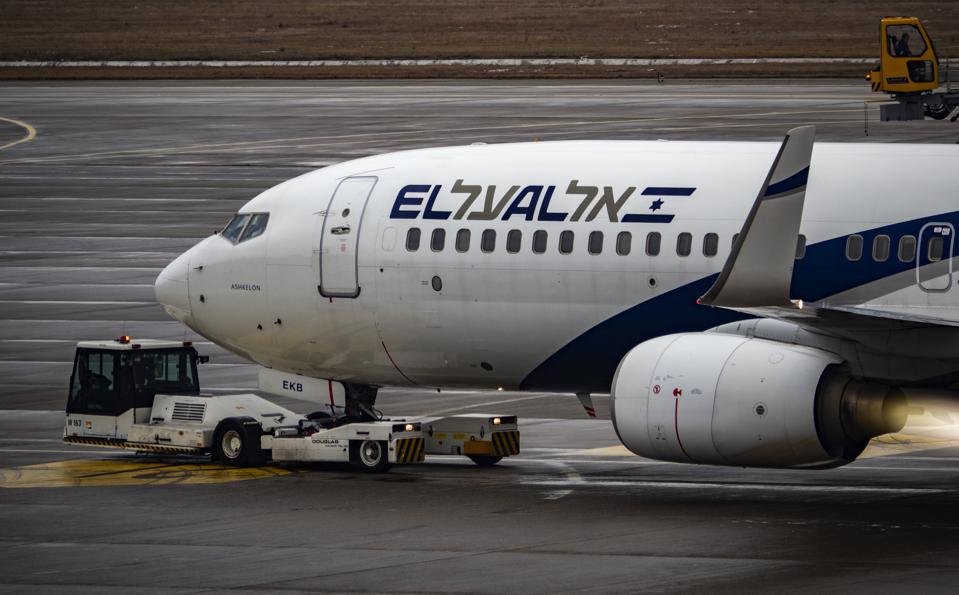 Israel on Monday banned travel to 10 new countries, including the United States, Canada and Germany, as the total number of Omicron cases reached 175 and the prime minister warned that the fifth wave of the coronavirus has already arrived.
Israel's updated "Red List" now includes Italy, Germany, Belgium, Hungary, Morocco, Portugal, Turkey and Switzerland. The ban against the added countries takes effect at midnight Tuesday.
Travel from Israel to red countries is banned unless travelers receive permission from a special committee. Anyone flying into Israel from a red country must undergo a seven-day quarantine even if they are fully vaccinated.
Israel bars all foreigners and reintroduces phone surveillance to curb Omicron strain
Israel's Prime Minister Naftali Bennett said Sunday in a televised press conference that Israel had "bought precious time" by banning the entry of non-foreigners and restricting international travel in recent weeks, but that it was now the responsibility of citizens to take action. He urged all eligible Israelis to fully vaccinate themselves and their children.
The definition of "fully vaccinated" in Israel requires travelers to be at least 12 years old and to have received a booster vaccination at least one week earlier, within six months of a second vaccination or within six months of a positive test for coronavirus. Last month, Israel opened vaccinations to children ages 5 and older.
"Given the highly contagious nature of this variant, the state's collective, national protection is not enough. The fifth wave is coming [and] every family must prepare," Bennett said.
He added that more than 5 million children have been vaccinated in the United States, with few significant side effects. Only about 10 percent of children ages 5 to 11 have been vaccinated in Israel, with the lowest rates in ultra-Orthodox, Arab and low-income communities.
"A parent who is protected with three doses must also protect his children," Bennett said.
Israel's Health Ministry said most Omicron cases came from travelers returning from abroad. On Sunday, 17 travelers on a flight from Miami to Israel tested positive for the coronavirus, with most cases being of the Omicron variant.
Earlier this month, a small study conducted by Sheba Medical Center in central Israel found that two doses of Pfizer's BioNTech vaccine were not effective against the Omicron variant.
A third "booster" shot provides "significant protection," albeit about four times weaker than that against the Delta variant, Gili Regev-Yochay, director of the Infectious Disease Epidemiology Department at Sheba Medical Center, said in an online press conference.
Sheba Medical Center is preparing for a preliminary trial of the fourth dose, which will involve about 100 medical personnel.
Last month, Israeli Health Minister Nitzan Horowitz said Israel's decision to open booster vaccinations to the general population as the Delta variant spread around the world but before it was approved by the U.S. Food and Drug Administration was "justified." He said it was possible the government would decide whether to provide fourth shots, but the decision would be "based on medical need."
Last January Israel launched the world's fastest and most far-reaching vaccination campaign through its well-organized and carefully digitized national health system. Today, out of a population of 9.3 million, 6.4 million have received their first vaccination, 5.8 million their second and 4.1 million their third.
At least 8,232 deaths from coronavirus have been recorded since the pandemic began.